Sitting and watching TV, It was clear there was nothing on that I had not been able to download PirateFilms.com.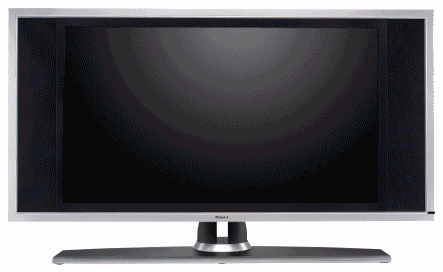 Tony has satellite with every station out there on it and would you believe it there was nothing on...
Nothing of interest, just reruns or things I had seen already. Wait! What is that...
I back up to see...
Hmmm a reality show... This could be interesting... I turn off the Tv and then realize Tony is standing behind me... I thought quickly...
My response: My Tony this could be trouble. Perhaps I should go and spy on this show.
Tony Stark (ironboy) nodded
Tony: Yes you are right, but SHIELD could use this as an opportunity. I know just who to contact. You try to get in...
So while
Tony contacted someone in the CIA
, I contacted the show... This could be the first step in world domination, after all the statistics is that 99.9999999 % of the world spends Most of there free time in front of the
boobtube...


So I contacted Koma.. This should be easy... I just have to pretend to be an villain trying to be a good guy trying to pretend to be a bad guy.
The CIA agent was a villain anyhow. After my so called briefing I left Tony to head to where I would be staying. Of many of the things I calculated and anticipated.... there were a few surprises...
I entered to see the contestants...
I scanned the room... SCANNING...
Captain Koma
Gender: Male
super geek who let corporations and governments use him, creator of Synthoids
Believes himself to be Evil Genius
...SCANNING...
Synth-Lin
Gender: Female
A Synthoid design to look like Lindsay Lohan.
SCANNING...
Deadpool
Gender: Male
Occupation: Mercenary
SCANNING...
Dr. Nemonok
Gender: Male
Occupation: Evil scientist
A psychiatrist turned evil
Galactor the Evil Galactic Overlord, decayed his physical body now he is a brain kept in a nutrient-rich jar.
SCANNING...
Mr. Butler
Age: 45
Industry: Biotech
Real name Noah Bennet
Aliases Noah Butler
Occupation employee of Copy Kingdom
Former employee of Primatech Paper and The Company
Spouse Sandra Bennet
Children Claire Bennet (adopted daughter)
Lyle Bennet (son)
SCANNING...
Henchman432
Industry: Biotech
Occupation: Henchman
Not good he hates me
SCANNING...
Oh no...
Magneto.
... He has resurfaced...
There is no use in delaying the inevitable...
My response: Magneto
Magnet: what happened to my magneto
My response: I have a new lover, younger and he doesn't require Viagra
Before Magneto could reply, another contestant arrived...
SCANNING...My response: Bruce Cain Bri..
Bruce Cain's response: Let's keep my last name our little secret sweetness.
My response: I am not sweetness. I am Sky and I must terminate or subjugate humanity
Bruce: I got some ideas on how you can subjugate me.
He winks and walks away
My response: You need to wait in line
We are waiting to see who else will join